Trending hair ginger – Have you ever tried a new look on your hair? Or have you ever played with different hues to change the aura of your personality? If not, then this is the time. Try the new ginger hair color, which is absolutely trending these days, and spicing up the fashion statement of every stylish woman out there. Also, it is not just about hair color, but actually, other ginger-colored fashion products are on the rise in popularity.
Why is Ginger Color Popular in 2022?
Women with dynamic fashion sense and lively attire, are loving the new ginger trend for their hairstyle due to so many reasons. Because of being so vibrant and lively, it can be considered as a color of hope and aspiration to enter into the New Year 2022. It not only gives you energy, and makes your dreams come true when you are able to resemble a fashion icon of the world, or your favorite celebrity, at least with hair color, you can have something in common with your dearest international star.
Different Ginger Hairstyles:
1. Short Bob Ginger Hair
The vibrant ginger hue looks absolutely stunning and lively on the short bob cut. If you are trying to bring out a sleek style statement with a new haircut and a charismatic personality, catch your people's eyes with your vigorous ginger hair color with a high-fashion look of chopped locks maybe some women don't like to cut their long hair, you can try a human hair wig during the time, recommend famous brand Unice wig.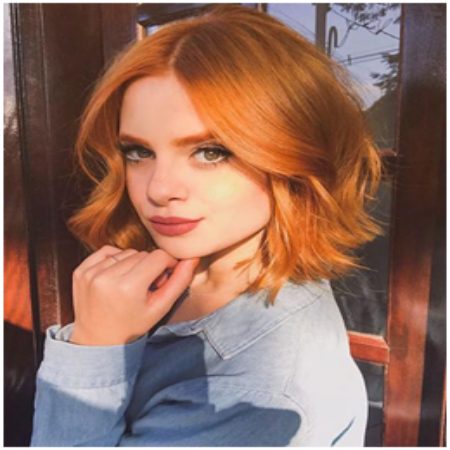 Although ginger hair and chopped locks need regular trimming and refreshment of color to maintain the charisma all along, still it is worthy enough, when you end up having a charm in your personality.
Bob's haircut looks lively and youthful for women of all ages, and with a combination of ginger colors, the duo becomes more radiant and dynamic. Numerous global stars have followed the trend of bob cut with ginger color and inspired many women around the world, Emma Stone, Scarlet Johansson, and Isla Fisher are one of those international celebrities, who created a fashion statement with their ginger bob haircuts.
With short chopped locks and ginger hues, girls can playfully adapt multiple looks including cheerful bangs, and sleek locks, however, a bob haircut with ginger color is not necessarily needed to be straight and sleek rather you can play with so many looks. One of the chicest and most popular looks with short locks in red is to curl them beautifully. Tangled locks enhance the beauty and vibrancy of ginger color adding to the charisma of your personality.
Women with a short haircut in dynamic haircut, truly represent fashion icon, confident and independent individual, who can be rebellious or not, but who is very well aware of their personality traits and ways to magnify their persona.
2. Long Straight Ginger Hair
There are quite a number of women, who love to maintain the length of their hair and still want to play with various looks and want to follow trending fashion statements including hair colors. So, for these girls out there, ginger hair color is an amazing choice to enjoy an entirely new look of their personality. Ginger hair color with long and straight hair looks absolutely marvelous regardless of the complexion or body type.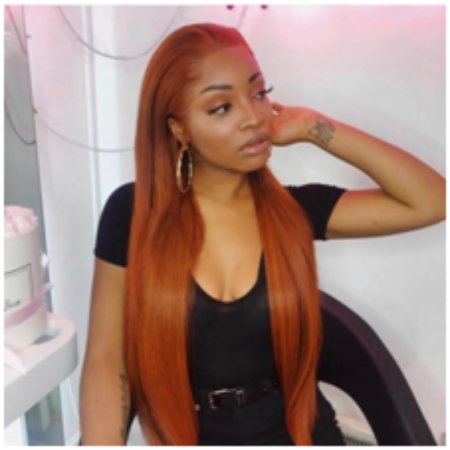 Straight hair will always give you a poised look, showing off your tidiness and sophisticated aura, and when it combines with ginger hair color, the gleam of your face is enhanced to bit and you can look no less than a glossy star.
3. Wavy Ginger Hair
One of the most popular hairstyles is to curl your hair in glossy waves with ginger color, and this classic combination is going to help you in looking like a princess. There are several women who have naturally tangled hair in multiple hair colors, and they don't appreciate the natural gift of God. On the other hand, there are plenty of women around the world, who invest a considerable amount of money to have wavy ginger hair.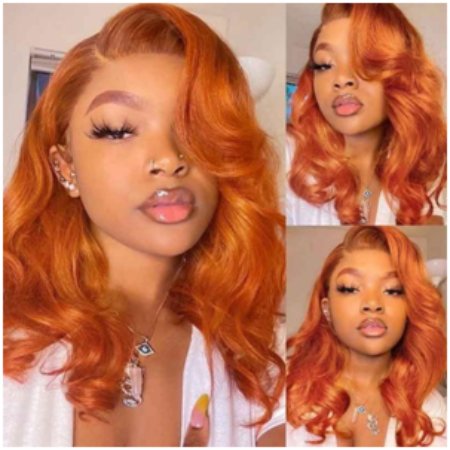 They look absolutely stunning and add to the charm of a woman's persona. So, if you have naturally curly hair, in different shades, try ginger to experience a wonderful change in your looks. Also, it doesn't mean that women with straight hair cannot have that look, they can play with many styles of wavy hair, cut them short, or remain with the length, it is all up to your choice, however, the fashion statements adapted by many celebrities inspire you to try new looks.
How can you have Ginger Colour Hair?
Now, if you are a woman with different hair color and want to try ginger color, you must be thinking of ways to go for it. Here you go with a couple of options once you have made up your mind.
Dying your hair is Ginger
The first and foremost course of action that immediately comes to mind is that you can dye your hair ginger at home or from a beauty salon. No matter what type of your hair are, or which haircut you have adapted, you can still go for ginger hair color to enjoy a playful experience. However, there are a couple of issues in dying your natural hair which includes harmful chemicals in dye color that may damage your natural hair. And also it asks for nurturing efforts and regularity, and normally, we don't have much time. So, what to do?
Try a Ginger Wig
Try a ginger wig is an easy way and does no harm to your hair, also it offers you to switch swiftly from all types of hair cut or styles such as from sleek, straight hair to tangled short bobs, or from straight, short locks to long waves, shop ginger wig at https://www.unice.com/wig-1/color-wigs/ginger-wig.html
What does Ginger Color Hair bring to You?
People are loving ginger hair color for its vibrant and lively feel, which also adds amazingly to your self-confidence. Whoever adopts a trendy fashion style, no matter what it is, and has compliments from friends, gives the amazing energy to move on. Ginger color, with its gleaming aura and vigorous appeal. Will definitely be going to make people crazy about your hair color.