Are you in a fashion rut? It's time to update your style and break out of your fashion comfort zone! Switch up your look or swap out a few pieces to freshen up your closet and boost your confidence. Just one style change at a time will inspire you and breathe new life into your ensembles. From reading glasses to purses, there is something for everyone.
Try a New Accessory
It's easy to update your fashion with the chic and classic neutrals in your closet. A fun new accessory will refresh solid-colored tops from last season. You'll also add a new dimension to your essential bottoms like denim jeans and wide-leg pants. Begin by choosing an item that you can wear with most of your outfits like eyewear or a handbag. These accents stand out more than a belt or delicate piece of jewelry and will add value to your ensemble.
Elevated Eyewear
Blue light glasses and reading glasses are valuable pieces that also make an impressive style statement. You'll look on-trend with the latest eyewear while helping to prevent eye strain. A colorful pair of eyeglasses will make it easier to enjoy a good book or read digital screens. Stylish eyewear can also help to dress up a must-have piece like a crisp white blouse or camel-colored blazer.
When it comes to eyewear, the right frame shape and color can help you break out of your fashion comfort zone. Round glasses are flattering for many face shapes and give a relaxed retro vibe. Stand out in rustic frames with wooden temples in an artisan-inspired shade like rust or wheat.
Tortoiseshell eyeglasses offer a dynamic and elevated look, especially in a round shape. Try iridescent cat eye glasses in shades like blue or pink or square-shaped reading glasses in colors like Chai or botanical green. These on-trend styles will revamp your look for a new season or special occasion.
Chic Handbags
How about an updated handbag style? Your purse or tote goes everywhere with you, so match it with your on-trend clothing. If you already have plenty of black bags and traditional neutral colors, it's time to try something new.
A shiny, sparkling purse adorned with rhinestones or metallic mesh will turn heads no matter what you wear. A woven messenger bag or crossbody bag will add dimension and texture if you prefer a natural or boho-inspired look. Purses with cute shapes and vibrant hues will add extra personality and a pop of color to a little black dress or a white t-shirt. Find a heart-shaped shoulder bag or a clutch shaped like a flower. Whatever you choose, you'll add playfulness and whimsy to any piece in your closet.
Wear a New Color
If you find a flattering color for your clothing or accessories, stick with it! A vibrant pop of color shows off your eyes and skin tone. First, choose a few favorite neutrals and stick with them. Gray tees and black tops are the perfect foundation for a vibrant, on-trend outfit.
Now, it's time to choose another new color to freshen things up. Look for something bright that stands out or go with a shade that accents everything from a camel-colored jacket to a floral top. We'll get you inspired with some of the following options:
Juicy Fruits
A pop of color creates instant style! Juicy orange and calming lavender are two hues to help highlight your unique look and accent your outfits. Try a pair of round or soft square glasses in a fruity color. Other popular choices include blue and cherry red.
Earth-Inspired Colors
Warm, earthy colors are a simple way to inch out of your fashion comfort zone. Try an on-trend shade like a desert-inspired orange or a rich, creamy tan. Taupe and ginger are accessible enough for every occasion but add just the right amount of warmth to your closet.
Gradients
A two-color or three-color gradient may be the new style you're searching for! There are so many color combinations to choose from. Mint and pink are fun and feminine, or you can give off a luxe vibe with a mixture of purple and wine. Orange and spice offer a subtle color change, while blue and green are excellent gradient choices for a casual outfit or a luxury vacation.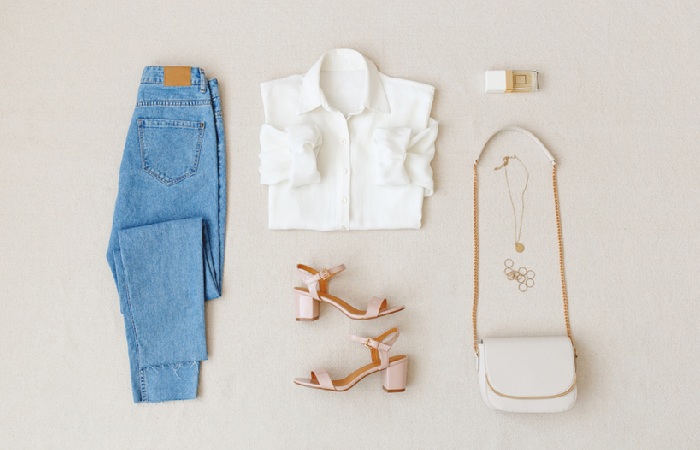 Experiment with Prints and Patterns
Now that you're out of your comfort zone with color, it's safe to experiment with prints! Update your look with a new and stylish pattern. Start by checking out the latest trends in animal prints and florals. It's also helpful to see what's chic in color gradients and ombre patterns.
If you know that you look good in a particular style, look for color variations. Tortoiseshell eyewear is classic, but you can update the print in seconds with golden Tokyo tortoise or tan-colored Chai. Quartz and marble patterns in colors such as evergreen or purple will add instant dimension to your work clothing or vacation outfits. Safari print eyewear or leopard print reading glasses offer a fresh, playful look.
More trending options include botanical prints and combination prints like a leopard-tortoise pattern. Discover some of our favorites this season like unique lynx-inspired styles and abstract looks. A multicolored or pink horn pattern feels both elevated and imaginative.
When it comes to a fashion shift, polarized sunglasses, and reading sunglasses showcase some of our favorite ways to use prints. We like a fresh cobalt tortoise or dreamy, iridescent smoke color to help show off dramatic looks and on-trend styles.
Choose a Statement Piece
Another way to reimagine your style is to select a new statement piece. It's an accessory or item that becomes the focus of your outfit, which is sure to get you out of your fashion rut. If you have a flair for the elegant, choose an elaborate necklace or couture shoes. A stylish hat or jacket can make for an impressive look for the adventurer.
How about a blazer in a colorful, chic pattern? It's a simple, fun way to dress up a black top and pair of matte eyeglasses. A bright coat like lime or purple will help turn heads, but you can make a statement with an embellished clutch or a large, soft scarf.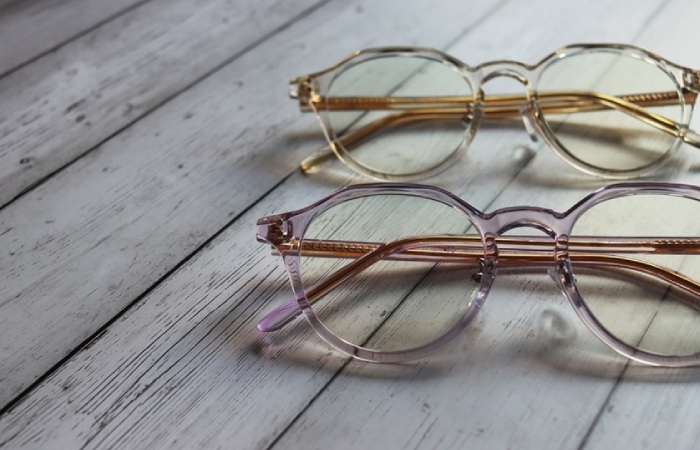 Create Your Fashion Trend
The best style trends create a sense of confidence. It's easier to switch up your style when you have a few fun ideas to help you begin. First, consider some clothes or accessories you want to switch up for a new season. Then, decide whether a new pattern or color will complete your look! Make it more fun to get dressed and compare outfits with friends. Who knows? You may even create your own trend!