Depending on your condition, you must know what type of sock you should use. For example, if you have varicose or spider veins, it is best to use compression socks. The compression from the socks will promote proper blood flow. When you have diabetes, you should wear diabetic socks because these socks make with special fibers and materials to comfort diabetic patients. Lastly, you use regular socks if you want your feet to protect daily without any disease.
What is the difference between Diabetic Socks and Regular Socks?
The apparent difference between diabetic and regular socks is that diabetic socks are specifically designed for people with diabetes, while regular socks are worn by people without the disease who just need to wear socks for extra protection and to wear socks while wearing shoes. Regular socks don't have the consideration that socks have. Here are the other differences between diabetic and regular socks.
Regular Socks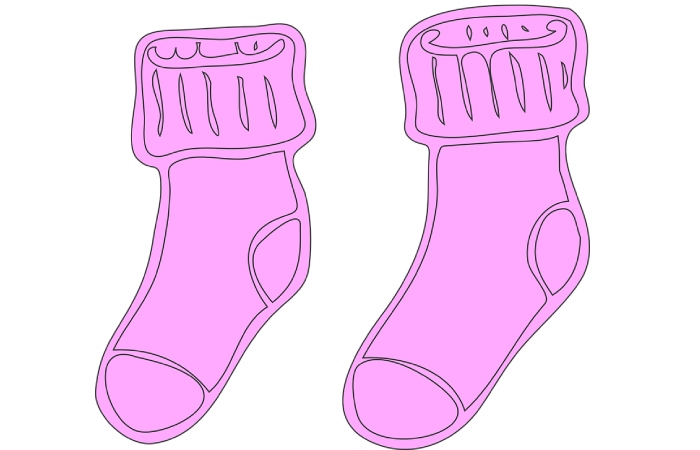 Regular socks are generally thinner to fit the shoe and build for a level that doesn't involve too much sweating or foot traction and movement.
Wearing regular socks when you have a disease can be dangerous because these socks don't have the abilities that can give comfort and relief.
It provides minimal or sometimes stylish protection for the foot from the shoe.
Regular socks are short and thin. These are everyday socks.
When you wear regular socks, your feet can get sweaty because of their fabric, and it not made with a specialized material that will keep your feet cool and dry.
It can scrunch up and can fit loosely around your ankle or your entire foot.
Regular socks tend to get worn out easily after a few washing and use because of their fabric.
These socks have seams, or extra threads inside that can rub against your skin.
These socks can cause moderate restriction that leaves visible compression lines around your ankle.
Diabetic Socks
Diabetic socks keep your feet dryer than regular socks because it's made out of special combinations of fabric that help wick away moisture and keep your feet dry during activities or a long day.
These socks are seamless that prevent uncomfortable rubbing on the tips of your toes.
They make with extra padding in the key areas of your feet where blisters commonly occur. If you do a lot of walking at work or you exercise, this can help prevent blisters or corn.
Its design is to fit well without any restriction; socks make to improve blood flow to encourage healing and warmth.
Antimicrobial technology used in good socks to prevent germs and fungus from growing in the moisture-prone areas of the foot, keeping it healthy. Bacteria can remove from your foot, as well as the odor.
It makes with soft yarns that feel super soft against your skin that reduces rough abrasion and shear forces on the skin.
White bottoms on socks can alert wearers to a draining wound. On a white sole, stains from infections, open cuts, and sores that require prompt attention will stand out.
Both can warm to protect your feet, but they both give different levels of protection and comfort. Especially diabetic socks because they are specifically made for diabetic patients. Whose feet can get irritated easily and needs extra comfort and protection? Regular socks make to warm underneath a uniform and to warm for everyday use with less protection.
Also Read: How to Pack Your Makeup for Travel?