Tips for Maintaining Youthful, Glowing Skin – An excellent skincare routine is crucial to making your skin look youthful, keeping it in good condition, and boosting self-confidence. While aging is inevitable, there's always something you can do to put it off. This article outlines five tips for maintaining youthful, glowing skin.
1. Consider Cosmetic Fillers and Injectables
Dysport, the latest FDA-approved injectable treatment, and other cosmetic fillers lessen the appearance of wrinkles on the face. It's an effective treatment for wrinkle reduction, with particular attention between the eyebrows. It works by relaxing the muscles that cause facial frowns and wrinkles. It gives a softer and more natural look and is an ideal complement to dermal or laser skin resurfacing fillers.
However, these injections should be administered by experienced dermatologists and cosmetic physicians to ensure the drug doesn't spread to the closest muscles, which could cause side effects like drooping eyebrows or eyelids. Your skin should also be evaluated to ensure the treatment is suitable for you.
When it comes down to your skin, you must take good care of it. Instead of trying any skin care products, consult with a doctor first. They will be able to guide you with the right treatment and prescribe the right product suited for your skin.
That being said, if you are in UAE, you can click here to Find the Best Doctor in UAE.
2. See a Skincare Expert
When the skin is young and fresh, it constantly grows and renews itself. However, as you age, your skin's health is impacted by hormonal changes, UVB and UVA sun rays, and other things. A skincare expert assesses your skin, studies your medical history, and customizes a plan to address your primary issues and avoid problems in the future. They can also recommend skin care treatments for sloughing off your skin's dulling top layer to expose healthier skin, helping you maintain clear, youthful, and glowing skin.
3. Stay Hydrated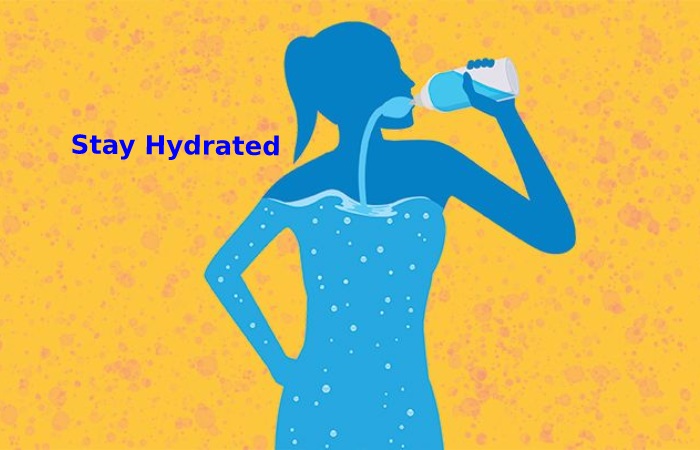 If you're dehydrated, your skin is likely to age, itch, or dry. Staying hydrated keeps your skin soft and healthy. When your skin's outer layer, the epidermis, doesn't have enough moisture, it loses elasticity and feels rough. Drinking enough water rejuvenates your skin to ensure it feels soft and smooth because the epidermis will have the moisture required to flush toxins while carrying nutrients to your skin cells.
The skin also becomes less sensitive to germs and irritants that could slip through when the skin doesn't have sufficient moisture. You may also use a moisturizer, turn down the AC and furnace, use warm water for showering and bathing, and eat food rich in essential fatty acids to keep your skin hydrated.
4. Get your Beauty Sleep
Your body and skin repair and recover as you sleep. The skin produces new collagens to prevent sagging, resulting in fewer wrinkles. When sleeping, the body increases blood flow to the skin, waking to a healthy glow. Missing sleep could cause your complexion to seem lifeless.
A bad sleep schedule significantly increases the signs of skin aging, more fine lines and wrinkles, drooping eyelids and mouth corners, pale skin, and more. Consider including beauty sleep in your routine or buying blackout blinds from DotcomBlinds to keep your skin looking healthy and young.
5. Protect yourself from the Sun
The sun plays a crucial role in your skin's appearance. The sun's UV light is responsible for most of the skin's visible aging signs. UV rays break down the skin's elastin, creating a saggy, dull appearance, age spots, uneven skin tone, wrinkles, and more. Always wear a top-quality sunscreen to help block sun rays to protect your skin.
Endnote
If neglected, your skin health may deteriorate. However, these tips can help you maintain youthful, glowing skin.