The future of beauty look like – Over the past few years, the beauty industry has changed right before our eyes. The space has always been adapting to new consumer demands, requests, and innovations, but it's safe to say that the beauty industry is on an entirely new and exciting trajectory in 2022. There are several reasons why the beauty industry has seen such a drastic change and experienced uncharted evolution. Some of the biggest catalysts behind this transformation are the rise in popularity of using clean beauty products, the demand for more inclusive and accurate beauty standards, and the need for more sustainable products and packages to save the environment.
All of these changes and demands present unique opportunities for beauty brands and the industry as a whole to appeal to consumers today and develop products that are not only high-quality, but that have a greater mission in mind. These opportunities are the reason why the future of beauty is looking more inclusive and progressive than ever. So what does the coming of beauty look like? We're glad you asked. In this article, we are going to share some ways in which the industry is expected to shift and change in the coming years. In order to do so, we will be highlighting some consumer demands and trends that are driving these changes. Let's take a look at beauty in the future.
Trends and Demands Driving Change in Beauty
The industry has changed, due in large part to the evolving behaviors of consumers and the dire needs of the world around us. By analyzing these needs and circumstances, we can better determine which path the beauty industry is heading toward.
Ingredients Are Important
Gone is the time when a buyer would pick up a beauty product and not think twice about reading the ingredient label. Today, customers are reading the ingredient labels and paying twice as much for products that contain ingredients they can understand. Beauty influencers and industry professionals have taken to social media to share their expertise and highlight ingredients that are both good and bad. This has led to consumers being more informed about which beauty products may be right for them, but it does require them to pay closer attention to ingredient labels. We predict that beauty brands will prioritize transparency when it comes to ingredients on both their products as well as their websites so that they can build brand affinity and trust among their customers.
Cruelty-Free Products Are Top Priority
Along with choosing high-quality ingredients and focusing on product transparency, consumers are also prioritizing beauty products that are cruelty-free, meaning they are made without experimentation on animals. This has shown to be a huge selling point and a must-have when shopping for clean haircare products and makeup. Most of the brands that promise to be cruelty-free also qualify as clean beauty brands, which is another trend we are seeing on the rise in the future of beauty.
Clean Products Rise to Prominence
Typically, brands that are more transparent with their ingredients are usually using clean ingredients that are safe for your body and for the environment. Many beauty products use harsh and toxic ingredients like formaldehyde, methylene glycol, quaternium, mercury, parabens, PFAs, and more. With brands taking the clean beauty pledge, they are committing to creating products without harmful ingredients. And consumers are putting their money toward clean beauty. There has been a consistent rise in the adoption of clean beauty brands since 2018. So, it's safe to say that this category is here to stay.
Veganism Has a Place in Beauty
Since it's obviously clear that consumers are requiring that the products they use more closely resemble the values they hold. It comes as no surprise that vegan products have become quite popular. Shopping for vegan beauty products has not only become easier with the rise of vegan beauty brands, but vegan products also boast many benefits for skin and hair. More than 60 percent of men and women have sensitive skin, and vegan products prove to be beneficial for this large group of individuals because they use minimal and clean ingredients. Especially since vegan products are extremely beneficial to such a large group of people who have sensitive skin needs, vegan beauty is here to stay.
Sustainability in Package Design
Consumers are backing beauty products that are not only packaged in sustainable and recyclable packages. But they are also putting their money behind brands that are taking action to save the environment. We see the future of beauty prioritizing sustainable packages that are plastic-free. Beauty brands that embrace these initiatives will be winning consumers over.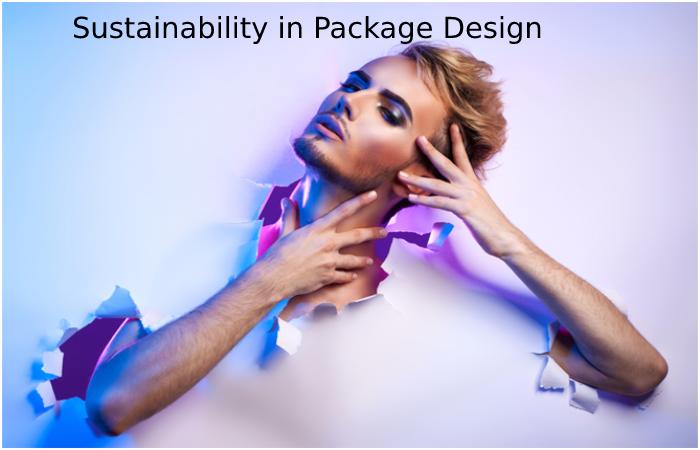 Inclusivity
As we mentioned above, beauty is becoming more inclusive and representative of the average consumer. Not only are beauty standards changing, but consumers are demanding that brands use marketing that reflects and speaks to them. The body positivity movement has amplified different body types and has pushed acceptance through the fashion and beauty industries. This movement has immensely shifted the way products marketing and advertised — especially in beauty. Now, the standard is far from airbrushed perfection.
We see all ethnicities, bodies, genders, and backgrounds being represented in both the marketing. And advertisement of products, as well as the formulations of the products. No longer is the beauty industry chasing after an unattainable fantasy. Consumers want to see how products look on textured skin, naturally curvy bodies, stretch marks, and deep skin tones. In fact, consumers are more likely to develop a relationship with and purchase from a brand. If they see their exact body, skin texture, or identity in a brand or a product.
The future of beauty is looking bright — and it's also looking like the world around us. The industry used to feel very exclusive, but we predict that this industry will adapt to address the needs of the consumers and the planet. It's an exciting time in this space, as we will see product innovations. And a transformation in how products to market and advertising.