The pixie cut: Some of us have been there, but most of us have thought about it. The pixie cut is a super short hairstyle that mimics the look of Peter Pan's strands, though there are a host of different takes on the iconic hairstyle. It's great if you've been dying to get rid of, well, most of your hair, and sometimes that's the move! A pixie cut is bold and does wonders for opening up the face, plus the styling routine is generally pretty quick. However, there usually comes a time when long hair is missed too much, which kick-starts the process of letting the hair grow (and grow and grow). If you've made the decision to grow out your pixie cut, here are a few helpful tips to guide you along the way.
Nourish the Hair
Know that healthy hair grows! Your best trick to growing out your hair as quickly as possible is to keep it as healthy and happy as possible. This involves using professional hair care products to repair current damage, prevent future damage, and give the hair nourishing ingredients! Be sure to use a restorative shampoo and conditioner as well as a weekly deep conditioning treatment so the existing hair looks great even as it grows out. Scalp stimulation is a great way to wake up the hair follicles, so lots of brushing and a scalp scrub here and there will also help.
Reduce Breakage
Though the process of growing out your hair can seem tedious at times, it's important to stay strong and get through the process without damaging your hair. As the hair grows out, resist the urge to pull it back into tight buns, twists, or ponytails. This will likely break the hairs near the top of the head, which will in turn eliminate thickness and the length you have worked so hard to achieve!
Sleeping on a satin or silk pillowcase can also prevent breakage and damage. If you notice hair on your pillow every morning, it means that your hair is getting stuck on the fabric and breaking off as you move throughout the night. This is a common occurrence with cotton and synthetic pillowcases. A silk or satin pillowcase allows the hair to move more freely during sleep, reducing breakage and overall bedhead. It's also great for your skin!
Schedule Trims
Though this might be one of the last things necessary to grow out a pixie cut, trims at the salon are so important. You see, part of having healthy hair is having healthy ends, and going without regular trims probably means the ends of your hair are holding onto a whole lot of breakage and split or dead ends.
Getting a trim doesn't mean you have to take a lot of lengths off, either. Make sure to tell your stylist you intend to grow out your hair and that you'd like to get regular trims to keep your hair healthy while it grows. Your stylist can also make recommendations on how to change up your shape and style as your hair grows out to avoid any awkward in-between stages.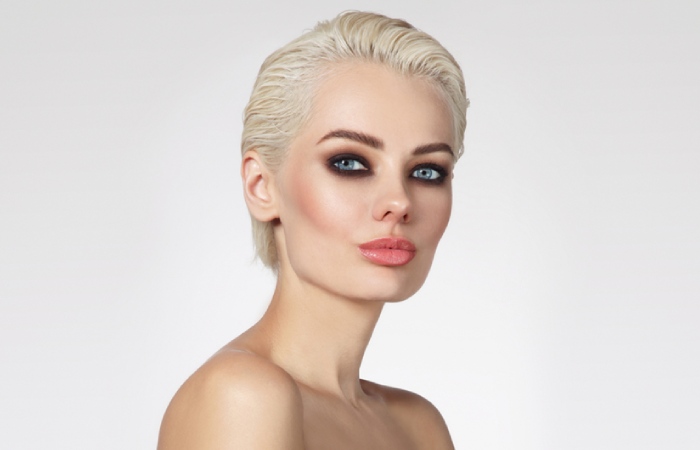 Style According to Length
Growing out a pixie cut is way less of an exasperating process when you know how to best style the hair at different lengths. When your pixie cut is just past its normal length, go bold with volume and texture to mimic the look of a shorter hairstyle. Lift the hair with spray or mousse or use your favorite texture hair products to give the entire look more dimension.
 For longer hair that's not a pixie anymore but not quite a bob, go for a sleek and chic look by pushing the hair back into a slicked-back style. This is super easy with a little help from hairspray, hair gel, or some pomade to keep everything in place.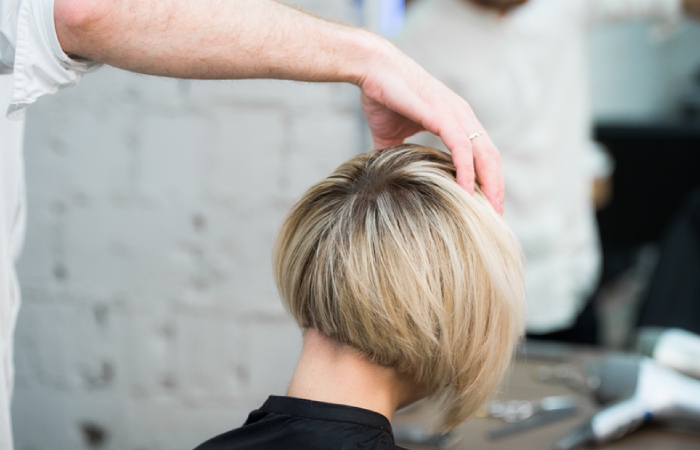 Be Patient with Changes
The truth is, your hair will eventually grow to your intended length. It will probably take longer than you'd like, but at least you can keep your strands looking great in the meantime! Follow these tips, remain patient, and try out new styling techniques in the process!