Natural Remedies for Hearing Loss – Hearing loss can occur for a number of reasons including age, health conditions, and ear infections. Depending on the reason for impairment, surgery, hearing aids or implants may be required to improve the sense of sound. In many cases, hearing loss can also be aided through assistive hearing devices such as FM systems,  Bluetooth hearing aids, and hearing loops. The three types of hearing loss are as follows:
Sensorineural: This type of hearing loss occurs after damage to the inner ear and is usually not treatable through medicine or surgery. It is often the result of injury or exposure to loud noise
Conductive: This is caused when sound is blocked from moving all the way through the outer to the inner ear due to factors such as earwax, build-up of fluid, or damage to the eardrum. This type of hearing loss can often be treated medically
Mixed: This is caused by a combination of both sensorineural and conductive hearing loss.
If you are concerned about hearing loss, this article has set out some natural remedies which can help to promote your ear health.
Ginkgo Biloba
Ginkgo biloba is one of the oldest living species of tree and is native to China. Its fan-shaped leaves have been used for centuries to treat health conditions ranging from respiratory and circulatory problems to brain conditions.
One of the causes of hearing loss is insufficient blood flow or damage to the blood vessels that supply the inner ear. Its ability to promote blood circulation can make ginkgo particularly beneficial for people who suffer from this problem. Its antioxidant effects have also been shown to be effective in treating noise-induced hearing loss.
 Turmeric
Turmeric is a flowering plant from the ginger family that has been used for centuries to treat all manner of ailments including inflammation and digestive problems.  And also, turmeric is rich in potassium, a vital nutrient that plays a key role in converting sound into electrical impulses that are interpreted by the brain. With age, potassium levels drop, which can contribute to age-related hearing loss. Studies have also shown turmeric to have a beneficial anti-inflammatory effect in certain ear conditions.
Spearmint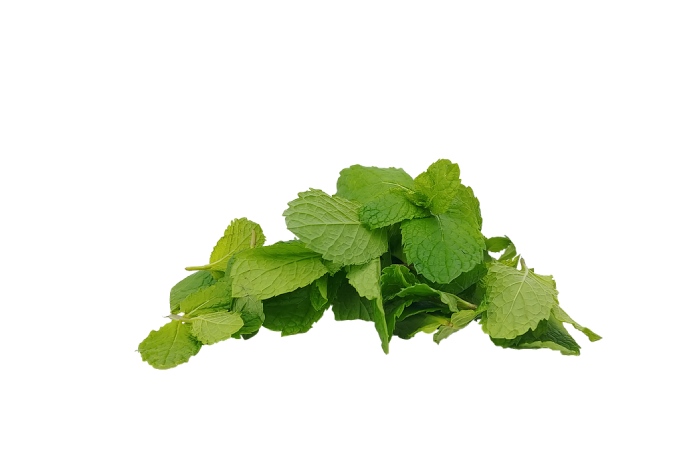 Spearmint is a common ingredient found in toothpaste and chewing gum, however, thanks to its high folic acid levels this plant has also shown beneficial properties when it comes to hearing.  According to research by the American Academy of Otolaryngology, age-related hearing loss is one of the four most prevalent chronic conditions in the elderly and is associated with low levels of folic acid. Adding spearmint to your diet can help maintain healthy folic acid levels ensuring ear health.
Garlic
Hearing loss is often a result of middle ear infections caused by bacteria or viruses. Garlic is known for its strong antibacterial properties,  and consuming it can help fight bacterial infections. Its ability to improve blood flow is also important in maintaining good hearing health. Along with hearing loss, garlic has also been shown to have a beneficial effect on preventing tinnitus in the ears.
By following the guidance in this article you can do much to look after your sense of sound and look after your hearing health for years to come.