Ladies, we're sure you agree that the crown we never take off – our hair – goes through a lot on a daily foundation. Damage from heat appliances, chemical treatments, styling products, waiting too long in between trims, pollution, and even the food we eat can truly steal all the glory from our locks. But despite all that, we often forget to treat our hair with the attention and care it needs and deserves. We usually think that using a good professional shampoo is enough to repair your damaged hair. But, that's not the case.
Don't worry, we have a solution that you can lavish upon your hair and go back to flaunting your luscious locks. Lo and behold- A hair mask!
What is a Hair Mask?
It is a treatment that works towards healing your damaged hair and boosting its health. They are usually enriched with natural oils and butter in heavier concentrations than a regular conditioner. You can also leave hair masks for an extended period of time compared to a conditioner – anywhere from 20 minutes to several hours.
What are the Benefits of a Hair Mask?
Hair masks come with many benefits; however, these advantages can vary from person to person and also depend on the ingredients. To speak generally, the best hair masks offer these benefits:
Shinier and softer hair
Added moisture
Reduced hair damage
Controlled frizz
Healthier scalp
Stronger hair
Reduced environmental and product damage
How often should you Apply a Hair Mask?
This entirely depends on how damaged your hair is.  For most people, once a week suffices. However, if you use styling products and heat more often, then you would have to use the hair mask on a more regular basis. But, please beware, over-use of a hair mask can result in dull, limp and oily hair.
What Type of Hair Mask do you Need?
The hair mask you need totally depends on your hair or your scalp type. If you have dry hair, you will require intense or stronger hydration compared to others; whereas if you have oily hair or thin hair, you will need to be treated with a mask that has lighter yet nourishing ingredients. If your hair is colour or chemically-treated, you will need to use a chemical-free shampoo followed by a mask that is specially formulated for coloured or chemically-treated hair.
Here's a breakdown to make it easier for you to find your perfect match:
For Chemically Treated Hair
Chemically treated hair can be more fragile and easier to break. Hence, it is important that you use a hair mask that is specially formulated for chemically treated hair, like the Godrej Professional Keracare Hair Repair Mask.
Recommended Usage: 
Shampoo your hair with Best sulphate and paraben-free shampoo
Apply a generous amount of the creation to your wet, shampooed hair.
Distribute it evenly on your scalp and massage it gently with your fingertips.
Leave it on for a duration of at least five minutes and rinse thoroughly.
Loaded with nourishing ingredients like grapeseed oil and wheat protein, this sulphate-free mask works to revive and restore your chemically treated hair from within. The grapeseed oil in the mask deeply moisturises and conditions your hair, whereas the wheat protein plays a role in repairing your damaged hair, hence preventing your hair from thinning.
For Frizzy Hair
 Has constant blow-drying and sun exposure left you with damaged hair? What if we tell you that your container reverses this damage? All you'd have to do is Include the Godrej Professional Quinoa Smooth Mask in your routine and watch it reclaim your shiny tresses.
Recommended Usage:
Apply a generous amount of the manufactured goods to your wet, shampooed hair.
Evenly distribute the Quinoa Smooth Mask on your hair.
go it on for at least 3 minutes and rinse thoroughly.
With Hydrolysed Quinoa as its primary ingredient, this anti-frizz hair mask nourishes your hair by keeping it moisturised and hydrated. Rich in raw materials and amino acids, Quinoa also works to strengthen your hair, thus promoting your hair health in general and bringing back the lost gloss from your locks.
For Fragile Hair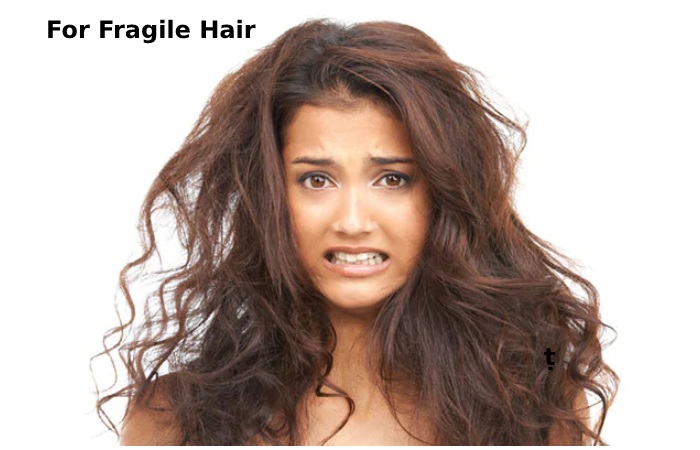 The pain of watching your lovely hair break and fall can be tormenting for anyone. It can stop you from experimenting with different styles or products as you wouldn't want it to get worse. But no more, as we have a solution! Opt for the Godrej Professional Avocado Nourish Mask, which is specially formulated to strengthen and rejuvenate fragile hair and is certain to bring back your glorious good hair days.
Recommended Usage:
Apply the Avocado Nourish Mask evenly on wet hair and scalp.
Gently work the mask into your hair using your fingertips
Leave it on for three minutes before rinsing thoroughly.
This mask is formulated using Avocado and Almond oil as its primary ingredients. Avocado is known to be rich in fatty acids, amino acids, magnesium, and other nutrients that have the power to transform your unhealthy hair into gleaming tresses. It is also loaded with vitamin A, B6, D, and E which encourages hair growth by working to effectively repair damaged and dry hair. Almond oil in the mask contains omega-6 fatty acids that are known to deeply nourish and add a glossy sheen to your hair.
For Normal To Dry Hair
Due to several external stressors like the sun, pollution, chemicals, or even your lifestyle, the keratin present in your hair can end up depleting. This may lead to dry, damaged, and dull hair. If this is what your hair condition sounds like, it's time you pamper your hair with the Godrej Professional Keratin Rich Mask, which works to strengthen your hair, leaving them looking smooth and luscious.
Recommended Usage:
Apply the Keratin Rich Mask to wet and shampoo hair.
Use your fingers to evenly distribute it to the lengths and ends of your hair while avoiding the scalp.
Leave it on for at least three to five minutes before rinsing thoroughly.
The Godrej Professional Keratin Rich Mask is enriched with the benefits of Keratin that play a crucial role in custody your hair healthy and strong. This sulphate-free hair mask gives your mane a regular boost of keratin, making it very soft and glossy. If you have a curly hair type then your hair will absolutely love this hair mask as it makes them less frizzy, easier to style, and straighter in appearance.
For Dry And Damaged Hair
Oftentimes, due to hectic schedules and mere negligence, we do not take good care of our hair which leads to dull, fragile, and damaged hair. If you too are suffering from this, revive them with Godrej professional Honey Moisture Mask and bid goodbye to dull and damaged hair.
Recommended Usage:
Apply a generous amount of manufactured goods to clean and shampoo your
Use your fingers to evenly distribute and massage it on your scalp.
Leave it on for at least three to five minutes before rinsing thoroughly.
Honey and nourishing oils in the mask help in restoring the health of your dry and damaged hair. Honey is also called an emollient that helps smoothen your hair and adds the lost sheen back to them in the process. It also has antimicrobial properties that make it an effective cleanser. Additionally, the infused oils in the mask help add hydration to your hair by enriching them with antioxidants and vitamins and softening them from root to tip.
The Takeaway
When you add to your hair care routine, you ensure that you are repairing and defending your hair from daily abuse. So, treat your hair to this joyride and let your hair have its own time to shine!
Also Read: Sanford Health Home Medical Equipment – Full Details