The LASIK eye procedure is an effective method to improve your eyesight. LASIK surgery helps you to get clear vision without the need to wear contacts or glasses. There are many remarkable benefits why most people nowadays prefer LASIK surgery over other eye treatment methods.
However, before you go for laser eye surgery, consult with an eye specialist first. A qualified LASIK surgery expert educates you on the multiple benefits of LASIK to improve your eyesight. The following are the proven benefits of LASIK eye surgery. So keep reading and make an informed decision.
No more Contact Lenses or Glasses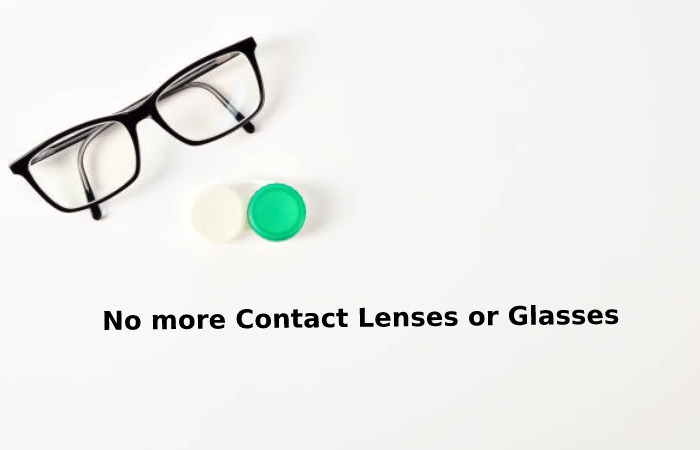 This is one of the reasons many patients prefer LASIK over other eyesight treatment methods. Wearing contacts or glasses every day is tiring and uncomfortable. Therefore, most people who choose LASIK eye surgery want to avoid wearing contacts or glasses. Imagine getting to the office one morning and realizing you forgot your contacts at home. Well, LASIK surgery helps you to avoid such inconveniences. Also, in some rare cases, contact lenses can cause eye infections. However, LASIK eliminates such issues, reducing patients' chances of serious eye infections and injuries.
Quick Recovery
After LASIK surgery, the healing process is easy. The corneal tissue takes less time to heal. Therefore, LASIK treatment helps you to improve your eyesight within the shortest time and go back to your routine. LASIK surgery takes a few hours. The patients can experience minor discomfort, dryness, or vision fluctuations. However, the patient doesn't have to be confined in bed or need an extended recovery time. With myopia LASIK, there are no serious complications after the process. Most patients report perfect vision improvement. The entire procedure takes less time without needing a prolonged healing process.
However, to make the recovery process smooth and effective, most eye doctors recommend the following:
Be in a clean environment
During the first week after your surgery, avoid wearing makeup
Don't use the bathtub or go swimming
Make sure you attend all your check-up sessions.
Improved Vision
This is another key benefit of why patients prefer LASIK surgery to improve their eyesight. Having a better vision is paramount and improves your life in different ways. When considering the amblyopia LASIK procedure, you no longer have to worry about forgetting your glasses or forgetting to remove your contacts during bedtime. You can efficiently and conveniently manage to do some tasks like driving without worrying about your safety.
The fact is that even if you buy the most expensive eye contacts, they move slightly when you blink, which is quite uncomfortable. This causes discomfort because the lens isn't perfectly aligned. Therefore, the myopia LASIK procedure is a perfect opportunity to fix your vision problem and achieve an excellent result. After making this decision, your next step is to find a qualified amblyopia LASIK surgeon.
Due diligence is paramount to identifying the LASIK eye institute that guarantees a successful surgery process.
The top characteristics to consider when hiring a suitable hyperopia LASIK surgeon include:
The LASIK eye institute must be certified. Your vision is a significant part of your well-being. Therefore, every procedure must be conducted by the best experts in the industry. For example, if you're scheduled for a hyperopia LASIK procedure, you must ensure that you have the best experts, licensed and certified by the relevant authority. This way, you're guaranteed that the eye surgeon has top and advanced training in the eye LASIK specialty.
During your selection process, ask for recommendations for a suitable monovision LASIK for presbyopia. Your primary eye care doctor can recommend a good LASIK surgeon. They understand your journey and know what further has to be done to improve your vision. So your eye doctor can recommend an ideal expert in this field. Also, read online reviews and learn if other clients find the potential LASIK doctor competent to undertake this procedure.
The LASIK eye surgery cost Illinois can be different. There are some things that determine the cost of your LASIK procedure. But, when making this decision, cost shouldn't be your only priority. Invest in the best service providers for monovision LASIK for presbyopia procedures. If you want the best service from qualified experts, then you must be willing to invest in getting excellent quality.
Most LASIK surgeons have affordable packages. Besides, is LASIK covered by insurance? Get the answer to this question from the potential surgeon so that you can do the necessary preparation. If you can pay with your insurance, discuss this with the team and complete the necessary paperwork.
Most LASIK eye surgery costs in Illinois offer competitive and different payment options. However, compare different options to select an expert within your budget that guarantees excellent results. Is LASIK covered by insurance? Always ask this question of different LASIK providers. If the insurance can cover your LASIK expenses, then you have an excellent opportunity to access an experienced and certified expert for LASIK surgery.