Outfits To Wear to Brunch
Brunch season is in full swing, and we can't think of a better way to spend your Sundays than gathering with friends over mimosas and waffles. But before you chow down, you'll need to figure out what to wear.
Whether your brunch spot is more casual or upscale, here are some stylish all-season outfit ideas to help you make a statement while catching up with friends over delicious food and drinks.
1. Flared Jeans and a Bodysuit
This classic combination is one of our favorite brunch outfits. Pick a pair of light-wash flared jeans and match them with a bodysuit in a bright color — bonus points if it has a fun pattern. Finish off the look with some hoop earrings, pointed-toe flats and bold sunglasses for an on-trend, comfortable vibe. Pro tip: If a curve-hugging bodysuit is out of your comfort zone, try it with some shapewear for women to achieve an ultra-smooth silhouette.
2. Sundress and Sandals
A classic sundress is always a fabulous choice for brunch. The bright colors and fun prints can instantly add some cheer to your day. Accessorize with simple jewelry, like a pearl necklace or dainty earrings, for an extra touch of glamor. Complete the look with some strappy sandals and a straw hat to keep the sun off your face as you enjoy your meal.
3. All-White Ensemble
Nothing says Insta-worthy quite like an all-white outfit for brunch. Not only is it super chic, but you can also mix and match different pieces to create a look that's uniquely yours. Rock a white blazer with some denim shorts or trousers, then complete the ensemble with statement sunglasses. Add some bright accessories, like a colorful headband or bag, for a refreshing pop of color.
4. Two-Piece Set
Effortless, meet sophisticated. Matching sets are a great way to show off your fashion sense while keeping things simple. Look for a two-piece set that features a crop top and high-waisted bottoms in the same pattern and fabric. For an extra dose of Sunday brunch glitz, accessorize with some strappy heels and a statement clutch.
5. Jumpsuit and Denim Jacket
Want to make a statement? Try out this bold yet delightfully easy outfit. Start with a solid-colored jumpsuit that has wide legs and an adjustable waist belt for optimal comfort. Then, layer on a denim jacket for a cool vibe. Add some trendy accessories, like cat-eye sunglasses or a wide-brimmed hat, to take the look to the next level.
6. Silk Slip Dress and Sneakers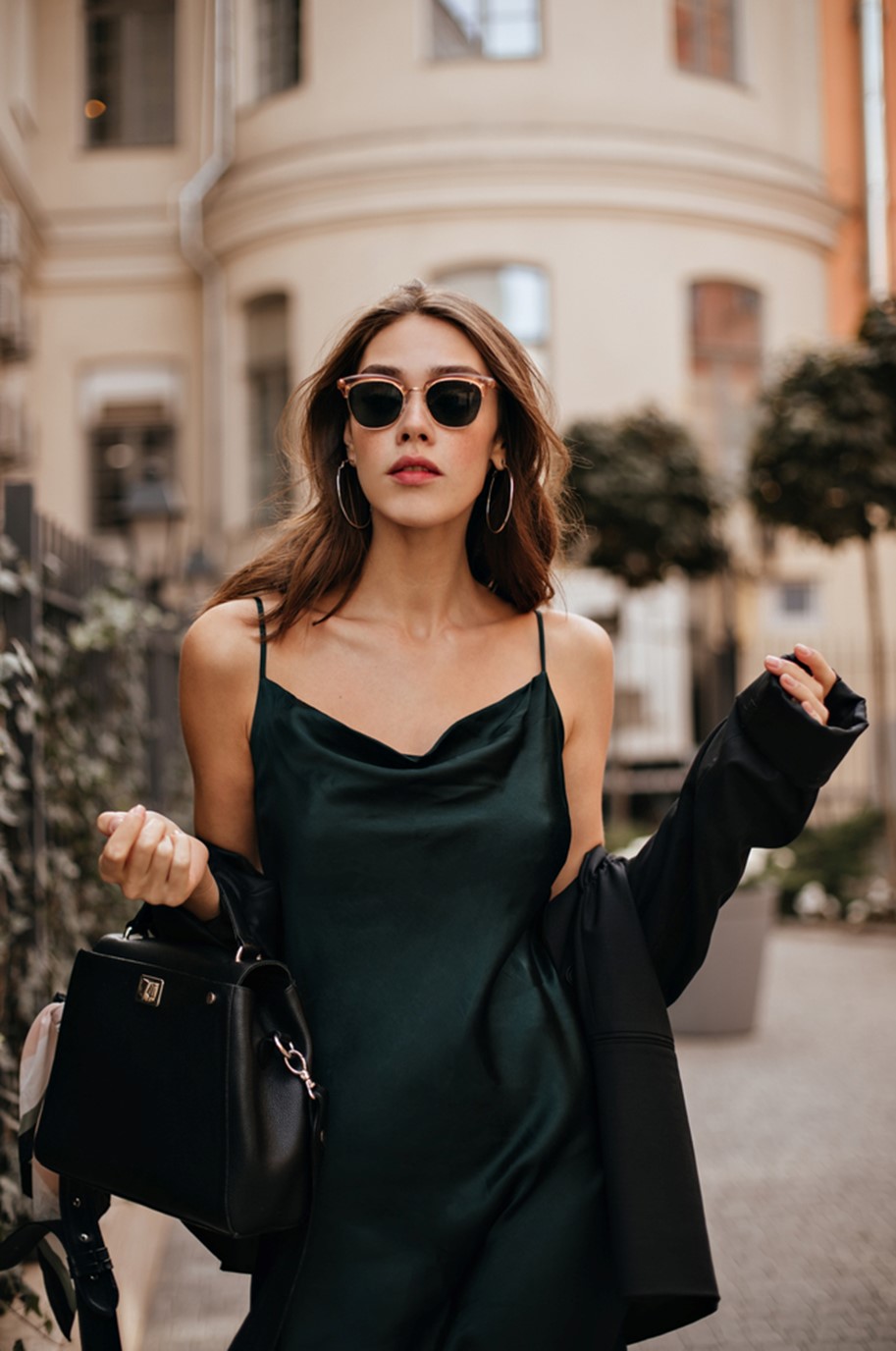 The slip dress is one of the most versatile pieces in any wardrobe. To give it a casual spin, try pairing it with some classic white sneakers. The contrast between the delicate dress and laid-back shoes will create an eye-catching look that can seamlessly take you from brunch to happy hour. Accessorize with some layered necklaces and a patterned scarf for an extra touch of femininity.
7. Cut-Off Shorts and a Button-Up
Coastal living vibes all around! Mid-rise cut-off shorts are a brunch staple. When paired with a relaxed button-up shirt in a crisp white hue, you'll be walking out the door looking like an off-duty model. To avoid a too-casual look, add some height with some wedge sandals and a long pendant necklace.
8. Sporty Mini-Dress
Who said sports-inspired looks can't be brunch appropriate? Amp up your basics with a sporty mini-dress. Look for one in an eye-catching color, like electric blue or hot pink, and pair it with some fresh white sneakers. Finish off the outfit with a crisp baseball cap and some layered skinny necklaces to give it that athleisure-inspired edge.
9. Sweater Dress and Knee-High Boots
Cool mid-morning weather calls for sweater dresses, and this look elevates the timeless style to new heights. Look for a dress in neutral colors like gray, black or cream, and pair it with some tall leather boots. Add a mini cross-body bag and a pair of aviator sunglasses to finalize the look. Looking for some extra comfort under your dress? Ditch your usual underwear for some high-waisted panties to keep everything in place.
10. Linen Pants and a Crop Top
When in doubt, turn to this tried-and-true combo. Linen pants are lightweight and breathable, making them ideal for sunny day brunches. Balance out the look with a fun crop top — think vibrant florals or playful pinks. To keep things polished, add some mules, a pair of dainty earrings and a structured tote bag.
11. Blazer and Shorts
This unexpected combination is a chic way to spruce up your brunch game. Look for tailored shorts in neutral tones, like beige or navy blue, and pair them with an oversized blazer in a similar hue. To add some extra personality to the outfit, accessorize with pieces that have unique textures, like snakeskin boots or a velvet headband.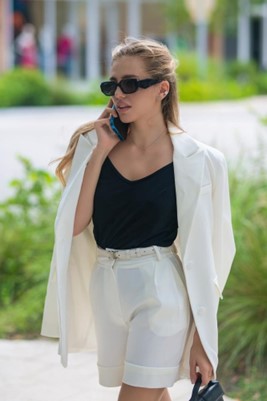 12. Leather Trousers and a Silk Tank
Luxe and edgy, this look is the answer for those looking to make a statement. Go for leather trousers with an elasticated waistband that hugs your curves, and pair them with a delicate silk tank. To bring the look together, add some chunky jewelry and a pair of kitten heels. You'll be turning heads as you walk into brunch!
Wear Your Brunch Attire With Confidence
Now that you have some stylish brunch outfit ideas up your sleeve, it's time to flaunt your look and delight in a mouthwatering meal. Whatever the occasion — whether it's catching up with family members, connecting with friends or getting to know someone on a first date — these fashionable outfits will have you feeling confident and looking fabulous. Bon appetit!