CBD, which stands for cannabidiol, is derived from the plant Cannabis sativa. This plant has been acknowledged for its therapeutic effects, ranging from natural pain relief to anxiety relief. The industry of CBD is rapidly burgeoning.
The CBD is well known for its therapeutic effects, which may include:
Pain Relief
Anti-Inflammation
Anti-Anxiety
Seizure And Epilepsy Treatment
CBD has some antioxidant properties. Even though it serves a variety of benefits, it can also cause some diseases, including:
Neurodegenerative diseases
Anxiety disorder
Addiction
CBD vape liquids can be bought online. An independent laboratory test certification is attested for the product's purity and quality. Chemists and local shops also sell CBD products. The Health Act 2006 has banned smoking inside public buildings; however, it doesn't include vaping, as e-cigarette is not covered under this act. Thus it depends on whether the nightclubs allow vaping inside their premises.
How To Make Your Nightlife More Fun With CBD?
Many people all over the globe are getting aware of the benefits of CBD and incorporating them into their parties and events to make them more lively and exciting. CBD vapes in clubs and bars are now legal in many countries. There are many other options to incorporate CBD or cannabis-infused products into your party. Some of the popular party ideas you can follow are:
CBD gummies stall will surely solve your purpose of incorporating sweets into your menu. An entire pass tray filled with products infused with cannabis would be a great option.
CBD cocktails are a thing nowadays that have become popular in nightclubs and parties. You can consume CBD by mixing it in any beverage as they don't get you high with that. Instead, they make you feel relaxed and natural. Since CBD is not an active chemical ingredient, it keeps you sober if you consume pure CBD. However, if you mix weed with your beverage, it will make you high since it contains THC in it. But CBD has non-psychoactive ingredients and keeps you sober. So, mix your cocktail with CBD-infused tincture with flavors like blueberry, strawberries, gin, etc.
You can also make your nightlife exciting with CBD vape. It's an easy way to intake CBD, as an individual can enjoy the positive effects with greater speed and ease.
CBD vape bars are an incredible way of showcasing a positive and entertaining way of incorporating CBD into the party. These bars are best for people who aren't comfortable with other people vaping near them. They can also add vape pens that come in various sizes and flavors like tropical fruit, strawberry, lemonade, etc.
How to vape CBD?
People are often confused about what they need to vape; therefore, one must note that CBD e-liquid, instead of CBD oil, is used in vaping. CBD e-liquid comprises CBD, vegetable glycerin (VG), propylene glycol (PG), and flavorings.
Choose the dose of CBD.
Then, you can purchase CBD pods and vape pens that come prefilled with a battery and a coil built into the device.
The instructions also give in the manual that comes with the device.
You need to inhale and breathe out for a specific number of puffs.
Make an informed assessment of how vaping CBD makes you feel.
Here are some tips for people searching for how to vape CBD-
Fill the device with CBD e-liquid.
Just have a small puff and see how it feels
Try longer draw on the CBD vape pen
Let's explore some more benefits of CBD Vapes:
With all the pressures and unwanted stress of life, CBD vapes come in handy to make a person feel relaxed. It helps manage anxiety symptoms and stress. Studies show that CBD can help in post-traumatic stress disorder (PTSD) symptoms, such as replaying negative memories and nightmares and social anxiety disorder (SAD). It can prove to be enjoyable when people take time out and focus on the act of breathing in and out.
The most common and general reason people turn to the cannabinoid is to get relief from pain. It helps manage neuropathic pain, which is a type of pain related to damage to the nerve, and it can cause due to injuries, infections, and diseases like multiple sclerosis (MS). Along with that, it also relieves pain related to chronic neuropathy pain.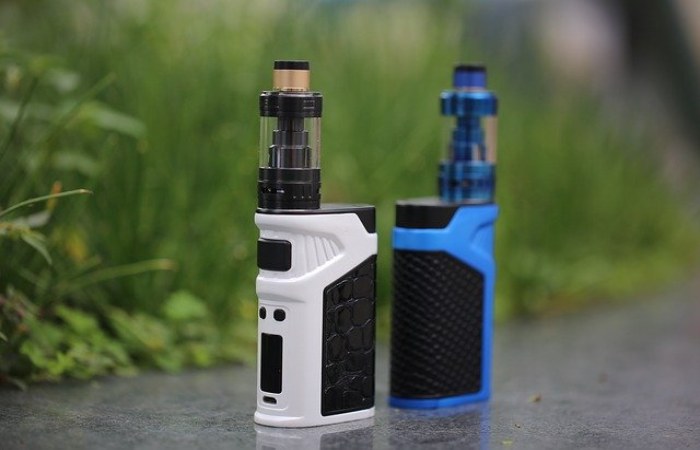 CBD vaping offers the quickest onset of effects compared to any other method of ingesting CBD. Once inhaled via vaping, it allows them to reach the bloodstream quickly, and you will be able to experience and feel the effects within five minutes.
Various CBD vape pens, pods, cartridges, and even personal diffusers with an essential oil vape are present in the market to choose from. This includes the different strengths of CBD content and the different flavours that can purchase. A person must also ensure that they have a certificate of analysis (COA) and that the company uses third-party laboratories to test its products. It means that they are providing the customer with unbiased results.
CBD vapes prove to be beneficial in the cases of people having anxiety and depression linked to insomnia. The effects of CBD have shown to be helpful in:
Social Anxiety Disorder
Obsessive-Compulsive Disorder
Generalized Anxiety Disorder
Panic Disorder
Post-traumatic stress disorder
Final Thoughts
Vaping has been growing in popularity—especially among teens and young adults. One can surely give vaping CBD a try. It doesn't produce a "high" or intoxication because it contains very little tetrahydrocannabinol (THC) and is safe to use. CBD Vapes and e-cigarettes can be very enticing for youth especially. It's because teens feel vaping is less harmful than actual smoking. Secondly, these vapes have a lower per-user cost than traditional cigarettes. Finally, both the adults and the youngsters find the lack of smoke appearing in the CBD vapes. With no smell, these vapes can reduce some of the stigmas of smoking.