CBD oil, along with some other CBD products, has become really popular in recent years. It seems to be the cure-all for almost everything which ails you. At least the internet says that.
And…
Whatever we read on the internet is not true. So, before you are thinking of digging your head into the pool of CBD, it is always best to do a small piece of research and know the scientific reason behind it.
It is information that when it comes to CBD, a lack of information is always there. That is why we are now offering you the proper information about the health benefits of CBD.
5 Science-Backed Benefits Of CBD Oil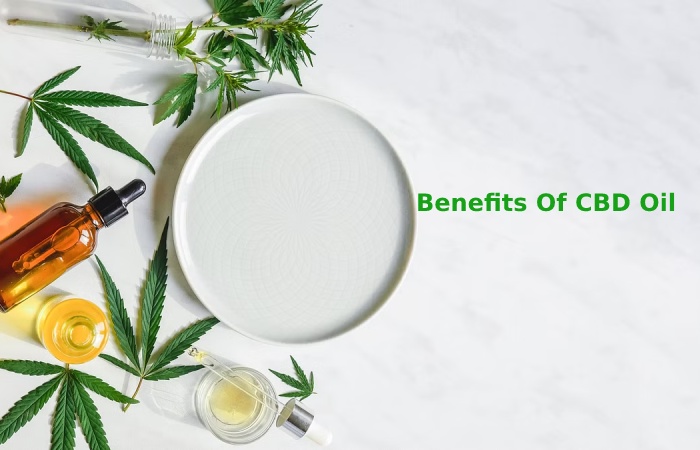 Here, in this article, we will talk about the benefits of CBD oils that are backed by science. It means there is scientific proof that CBD actually offers these benefits.
However, if you want to get the best of these benefits, you must use the best CBD products from Organic CBD Nugs.
CBD Can Calm Your Nerves
A case study was conducted in the year 2019 among 103 adults. As per that study, when it comes to calming self-reported anxiety, CBD can actually help the individual. As per the study reports, 79% of the study participants reported decreased anxiety scores in the first month.
The decreased effects also lasted for 3 months. Those study participants have taken 25 to 175 milligrams of CBD each day. By meditating the neurotransmitter GABA, CBD actually reduces anxiety.
CBD Might Promote Better Night's Sleep
CBD has some effect on mood; at least some research states that. That means, technically, CBD is psychoactive. Feeling drowsy is a part of that mood effect; that is indeed good news for those who are suffering from restlessness or sleep disorder.
As we have mentioned earlier, CBD creates surplus GABA in the brain. The right CBD supplements can assist in freeing patients from all those racing thoughts which cause them to lie awake in bed during the night.
CBD Fights Inflammation
CBD can effectively reduce inflammation in the body. So, it is actually helping you with your exercise program and lets you recover even faster. As per a published report in 2018, CBD can not only reduce inflammation but also help in improving mobility and pain in those patients with multiple sclerosis.
The same report has identified CBD as antiemetic, antioxidative, anti-inflammatory, neuroprotective, and antipsychotic. Another research also says that cannabis or cannabinoids are really effective in treating the underlying chronic pain that is related to nerve pain.
CBD Helps In Localized Health Conditions
Just the way CBD helps as an anti-inflammatory, it might also help in relieving painful skin conditions, such as eczema. As per dermatology experts of America dermatology, a pill of cannabis Indica before going to bed can help in relieving the intolerable itching of eczema.
The National Eczema Association also conducted research where individuals with atopic dermatitis have used an endocannabinoid cream. Among them, 60% of the individuals have experienced less severity of itch and get a better night's sleep.
CBD Reduces The Symptoms Of Epilepsy
Anecdotal evidence mostly fueled the purported uses of CBD. Those individuals who are suffering from epilepsy disorder get promising advantages from CBD, particularly in children who have Dravet Syndrome.
The FDA-approved CBD is Elidiolex, which is an oral solution, and it can treat seizures associated with Dravet syndrome and Lennox-Gastaut syndrome. So, the effect of CBD in reducing epilepsy symptoms is science-backed.
Also Read: Trim Your Fat and Sculpt Your Curves With Liposuction
FAQs
We appreciate that due to the lack of information about the effects of CBD, you have a lot of doubts and queries in your mind. That is why we are answering some of the most common questions that people usually have in their minds.
Q1: What Are The Scientifically Proven Benefits Of CBD Oil?
We have already mentioned the major science-backed benefits of CBD; still, here we are providing a briefing.
Arthritis.
Mental health disorders.
Insomnia.
Headaches.
Chronic pain.
Q2: What Is The Downside Of CBD Oil?
Although the usual side effects of CBD can be tolerated, they are here.
Dry mouth.
Fatigue.
Drowsiness.
Reduced appetite.
Diarrhoea.
CBD also might interact with other medications, like blood thinners.